Corporate Profile
Introduction of
EXEDY Clutch Europe Ltd.
Greeting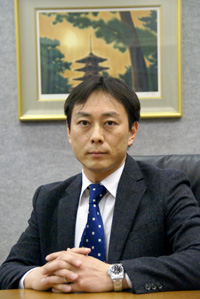 EXEDY Clutch Europe Ltd. opened in 1990 with the objective of supporting both the OE market and the aftermarket. We lead the market in our field as a company that supplies OE clutches to all Japanese automobile manufacturers. Based in Runcorn, England, we are a member corporation of EXEDY Group.
In addition to the whole of Europe, EXEDY also supplies products to northern Africa and the Middle East, and we would be pleased to hear from any companies who are interested in locally distributing our first-class parts. In 1996, we moved to a new 3,000 m2 warehouse, enabling us to hold more inventory and improve our supply to the European aftermarket.
Yuzuru (Joe) Hirose
President
EXEDY Clutch Europe Ltd.